Contact us
In the F.A.Q. you can find answers to some of the most common questions. Although if your question is too specific or not among them, you can use the following form to contact us. We will try to solve any doubt or question you may have.
Frequently asked questions –  FAQ
It is absolutely normal to have doubts about some of the aspects of the contest, it happens to everyone. Here we will try to answer the most frequently asked questions.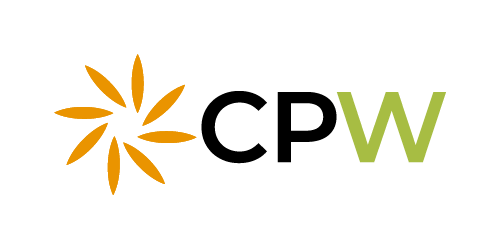 Where is the Canarian Photo Week event being held?
The event will take place in Lanzarote, in the Canary Islands, Spain.
This link will take you to the exact location on google maps where our base camp is located, the Hotel MYND Yaiza.
What are the dates on which the event will take place?
February 7 to 12, 2023
During these 6 days you can enjoy everything we have prepared for you.
What is included in the registration?
The price includes
Welcome pack, complete information about the event, activities, locations, agenda, useful information of the Hotel and surrounding, etc. and… one or two surprises.
Welcome party. An opportunity to relax after your travel and to get to know your fellow assistants, guides and speakers, also.
Accommodation in double occupancy room (5 nights) in Mynd Yaiza Hotel (4 star). (Supplement to be applied in individual use room).
All meals during the stay in the Hotel, from Lunch on Tuesday 7 th till breakfast on Sunday 12 th .
As much as 8 on-field workshops (4 sunrise and 4 sunset). Assitants will be divided in 4 groups in each workshop with three guides each. This ensures an optimal ratio assistant guide of a maximum of 5. It, also, ensures that each assistant will enjoy a sunrise and a sunset with each of the guides.
15 Master classes, presentations and workshops in the Hotel during the 6 days of the event, covering a wide range of interesting subjects.
3 nights of Astrophotography workshops with one of the best specialists in this discipline for those who want more photography and less sleep.
During last evening of the event, assistants will have the opportunity to share their experiences with colleagues and masters in a fabulous and glamorous Gala Dinner in which the Jury of the Canarian Photo Awards will announce the winners of Prizes (finalists to the awards will be invited to the dinner). There will be a surprise to amuse all of us even more.
Transportation to all activities and workshops.
Transportation from Airport to the Hotel and vice-versa ( there will be several shuttles to try to accommodate everyone)
Not included
Flights to and from Lanzarote.
Medical/health insurance
Alcoholic drinks.
In general, anything not included in the previous chapter.
Do I need a technical high level of Photography to attend the CPW?
Not at all. The low ratio of assistant/guide ensures an exceptional attention and will learn and benefit from the top quality guides whatever is your photographic level.
Do I need a good physical level to assist to the on-field workshops?
Not at all. All the workshops are at a short distance from the parking slot and accessible for everybody.
How is typically the weather in February in Lanzarote?
The Canary Islands are well known internationally by their mild weather all year round. Nevertheless, it can be chilly in the night and specially at sunrise. So, make sure you bring some warm clothes. Also, we will take short walks over plain, but rough ground, so, bring also appropriate shoes.
For additional info, you can check https://www.aemet.es/en/eltiempo/observacion/ultimosdatos?l=C029O for standard climate parameters in Lanzarote.
How do I get to the Hotel after landing in Lanzarote?
You will receive information few days before the Event starts, but if you send us your flight details, at least seven days before the start of the event, we will take care of you and your companions from your landing to Lanzarote and take you to the Hotel.
What photographic equipment should I bring to CPW?
You are going to find a wide panoplia of photographies situations, so, bring all the equipment you usually bring to photographic travels. Don't forget a tripod, filters, wide-angle lens, mid-tele-photo lens and enough batteries and memory cards for thousands of photographies. Nevertheless if like to take pictures with a long tele, macro, whatever, take it with you as will find many opportunities for every type of photography. Don't forget the night workshops.
Do I need a good level of English to attend masterclasses and workshops?
All the activities will be held in English, so you need a minimum of understanding in the Shakespeare's language, but guides and speakers are very well trained and experienced guiding non English-speakers and in every workshop there will be Spanish speaking guides. So, don't be affrays if your English level isn't very good.
What is the dressing code for the Gala Dinner?
It is a Gala Dinner. We will have Authorities, Press guys and many important people. On top of that all you will have worked hard during the event, so we want to look great and enjoy the Party. We will dress up for a propper GALA Dinner, i.e. Black Tie, at least cocktail length dress for Ladies and jacket and tie for Men.