Luis Miguel Azorín
Fotógrafo y creador de contenido en Youtube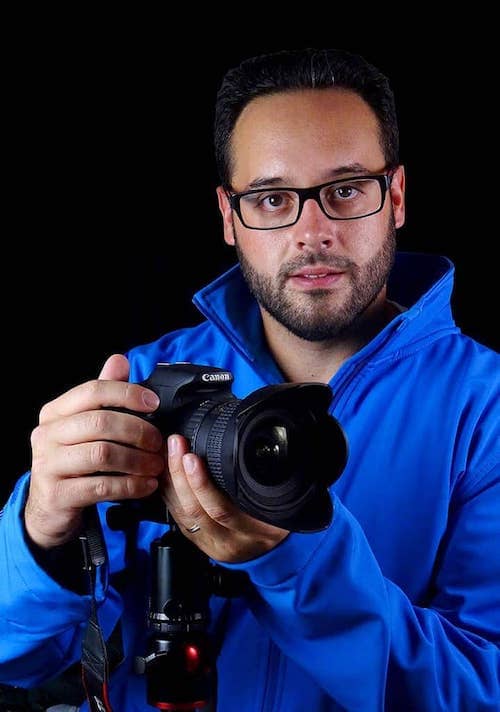 Luis Miguel Azorín nació en Elda, Alicante, en 1986. Es, realmente, un entusiasta del mundo natural y el creador de contenido detrás del canal de YouTube Natural Portraits. Un proyecto dedicado a la fotografía del mundo natural en el sentido más amplio que podríamos imaginar.
Debido a su mente inquieta y a que es un gran amante del mundo natural, Luis Miguel Azorín sentía, desde niño, fascinación por todo lo que le rodeaba. Desde el mundo de lo muy pequeño, el mundo macro y macro extremo, hasta lo más grande y lejano, el Universo.
Hay que añadir que, en 2004 parte de estas inquietudes dieron paso al desarrollo de una de las disciplinas fotográficas que más le apasionan: la astrofotografía. Un arte en el que, como se ha notado, pronto llegó a especializarse; en concreto en la rama de astrofotografía planetaria. Desde entonces, un pilar fundamental dentro de su fotografía.
De este modo, a partir de 2016 le llegó el turno también a la rama de astrofotografía de cielo profundo, además de otras disciplinas naturales como son la fotografía macro o la fotografía de paisaje. En aquel tiempo todo esto supuso el origen del proyecto Natural Portraits. Asimismo, Luis Miguel ha colaborado con organismos como ALPO (Assotiation of Lunar and Planetary Observers) y PVOL (Planetary Virtual Observatory and Laboratory). 
Actualmente, Luis Miguel es formador activo en las diversas disciplinas fotográficas que trabaja a través del proyecto Natural Portraits. Además, por supuesto, de uno de los fotógrafos más respetados de su rama.