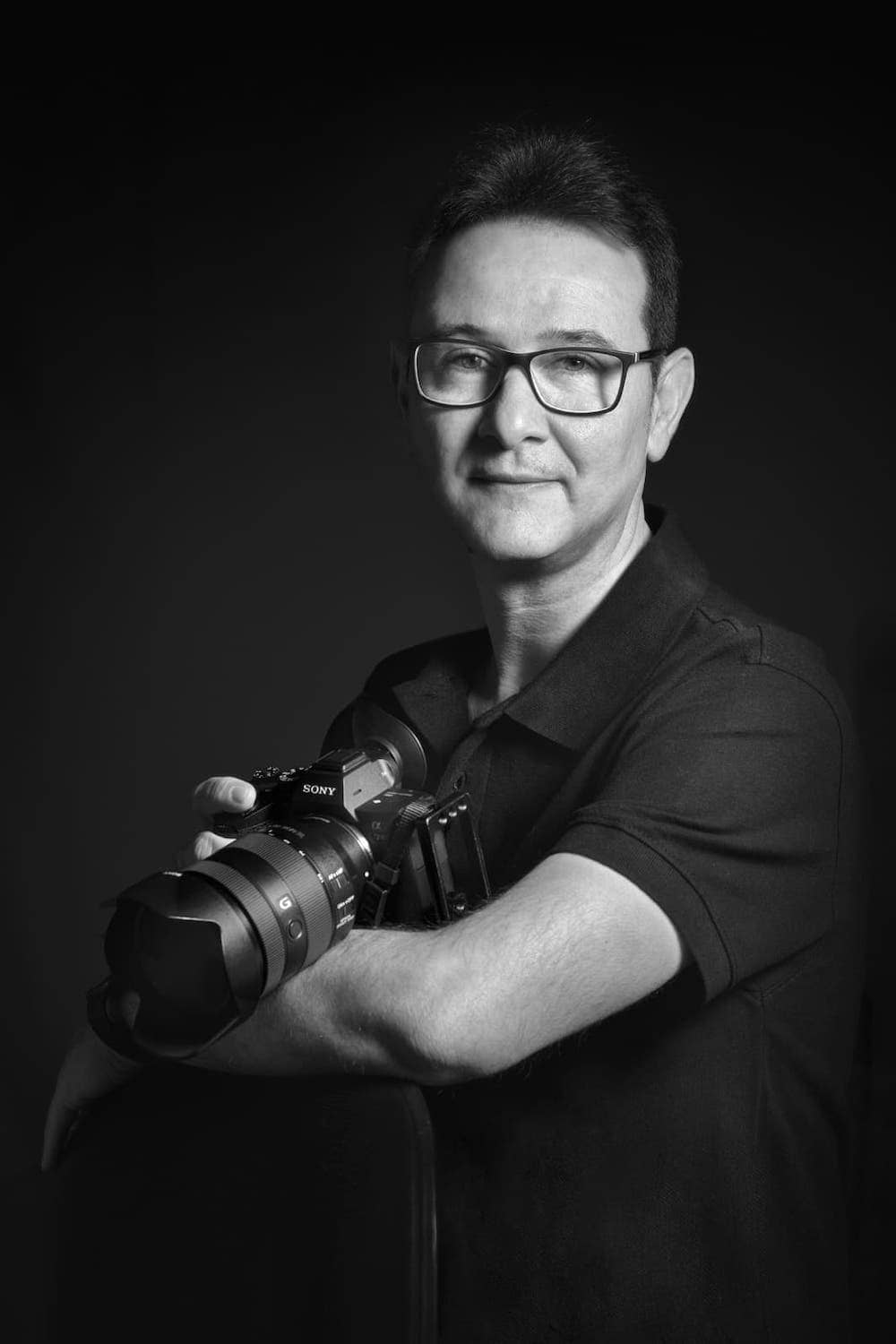 Jesús M García Flores es un fotógrafo profesional que, aunque nacido en Madrid, actualmente reside en Torrijos, Toledo (España).
Jesús siempre ha estado rodeado de cámaras, dado que su familia se dedicaba al mundo fotográfico. Aunque la fotografía era su pasión, se formó en electrónica y más tarde informática.
En el año 2002, con el nacimiento de su hijo Montse, su mujer, le regala la primera cámara y es, de este modo, en ese momento cuando Jesús descubre su primer negativo digital y por primera vez, se unen sus pasiones, la fotografía, la electrónica y la informática.
Desde hace varios años, Jesús viaja por todo el mundo en busca de imágenes únicas, capturadas en el lugar adecuado y, por supuesto, en el momento preciso.
Esta obsesión por la calidad de sus imágenes, ha sido recompensada con más de un centenar de premios Nacionales e Internacionales. Entre estos destacan National Geographic, Medalla de Oro en "Al-Thani Awards for Photography", Medalla de Oro en "Trierenberg Supercircuit", Absolute Winner in "Khayyam International Exhibition of Photography", FIAP BestAuthor, Absolute Winner in "The Epson International PanoAwards", 2017 Photographer of the Year o Candidato a Premio Nacional de Fotografía (CEF), por ejemplo. También el Mejor fotógrafo 2019, 2020 Primer puesto de la V Liga Española de Fotografía, en la categoría "Arquitectura", 2021 Subcampeón del Mundo en la 29th BIENAL FIAP celebrada en Francia y otros
Además, alterna sus viajes con su faceta como formador privado y Universitario, coordinando talleres y conferencias por toda España. En estos eventos Jesús M García muestra sus innovadoras técnicas, aplicadas al color y a la fotografía del Siglo XXI.
 Entre sus publicaciones destaca "Teoría del color. Aplicación práctica en fotografía" (3ª edición, con más de 4.000 ejemplares vendidos en el primer año). Pero el viaje sólo acaba de comenzar.