Javier Alonso Torre
Photographer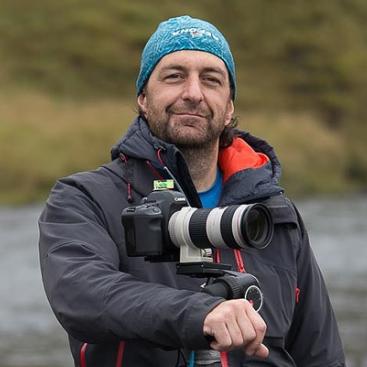 Javier Alonso Torre is based in north of Spain, he's a great expert of the terrain and specializes in forest and coastal photography and filter management. The passion for nature and photography have always been present in him, although not together. He started with analog photography from the hand of his father. It was during his years living in the Canary Islands that he began in artistic photography, still analog. He then continues with digital photography, but in his images, you can see that exquisite care for details and composition so characteristic of him. An art probably rooted in the procedures of analog photography.
A great lover and protector of nature. In his imaginary, names from his immediate surroundings standout such as Isabel Diez and Asier Castro, and other great international photographers such as Galen Rowell and José B. Ruiz.
Javier has extensive experience as a trainer and photographic guide. He has traveled to several national destinations such as the Cantabrian Coast, the Pyrenees, Andalusia and Levante. In addition to international destinations such as Tuscany, Black Forest, Lofoten, Iceland and Scotland.
He is also a member of Portfolio Natural (nature author photography). Javier has received awards and special mentions in several photography contests in different fields, both nationally and internationally. He has besides published in magazines such as National Geographic Travel, Wild Vision and Iris.
Javier Alonso Torre has taken part in several collective books on nature photography, such as Inspirats per la natura (2011), Naturaleza Ibérica (2012), Inspirats per la natura (2013), Naturaleza Ibérica. Also in Four seasons of life (2016), Natural Paradises, a creative vision (2018). And he has published alone the photographic books Nature speaks (2015)and photographing the Cantabrian Sea (2019). In 2021 he published The art of photographing nature (2021).